JAMES FRANCIS GILL
Unikate / Originales / Unique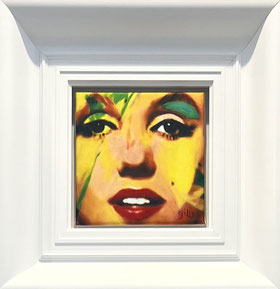 "MINI MARILYN 21" 2022
Acryl auf Leinwand
Acrylic on canvas
Acrílico sobre tela
30 x 30 cm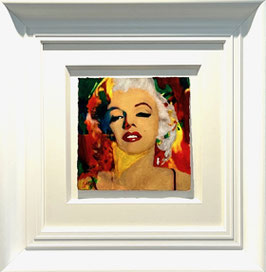 "MARILYN" 2022
Studie - Acryl auf Papier
Study for painting - Acrylic on paper
Estudio previo - Acrílico sobre papel
30 x 30  cm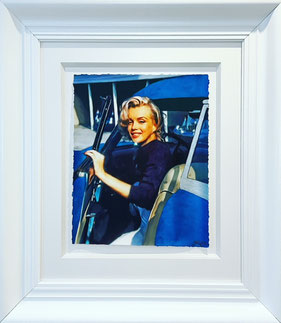 "MARILYN LEAVING" 2022
Studie - Acryl auf Papier
Study for painting - Acrylic on paper
Estudio previo - Acrílico sobre papel
51 x 40,5 cm
Weitere Werke         Other works         Ortes obras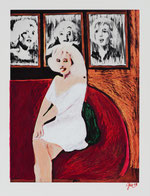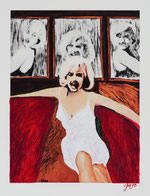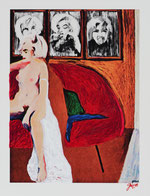 MARILYN TRIPTICH GOLDEN ANNIVERSARY, 2008
Studie auf Papier / Mischtechnik
Estudio sobre papel / Técnica mixta
Study on paper / Mixed media
Je / c.u. / each 61 x 46,6 cm
Verkauft / Vendido / Sold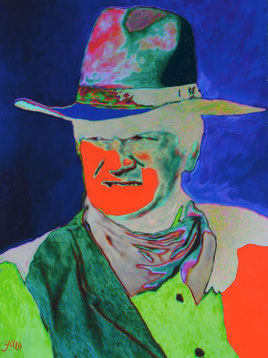 "DUKE" 2008
Studie auf Papier / Mischtechnik
Estudio sobre papel / Técnica mixta
Study on paper / Mixed media
80,9 x 60,7 cm
Verkauft / Vendido / Sold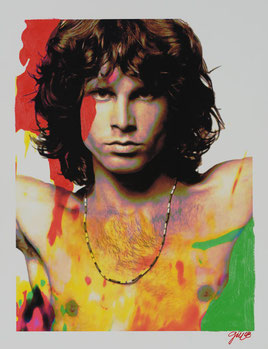 "JIM MORRISON" 2008
Studie auf Papier / Mischtechnik
Estudio sobre papel / Técnica mixta
Study on paper / Mixed media
61 x 46,6 cm
Verkauft / Vendido / Sold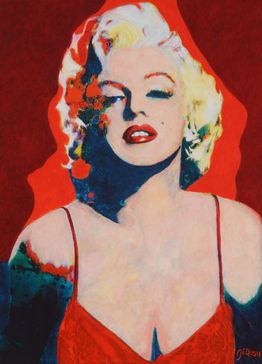 "REPURPOSING THE IMAGE" 2008/2014
Acryl auf Leinwand
Acrílico sobre tela
Acrylic on canvas
101 x 74 cm
Verkauft / Vendido / Sold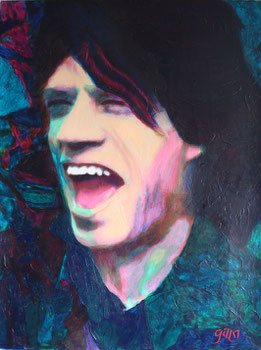 "MICK PORTRAIT IN ROCK" 2017
Acryl auf Leinwand / Mixed Media
Acrílico sobre tela / Técnica mixta
Acrylic on canvas / Mixed Media
63 x 48 cm
Verkauft / Vendido / Sold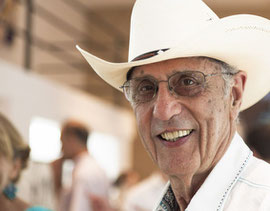 James Francis Gill zählt zu den wichtigsten Künstlern der amerikanischen Pop Art. Bereits in den frühen 60er Jahren nahm das Museum of Modern Art in New York sein wegweisendes Werk "Marilyn Triptych" in die ständige Sammlung auf.
1962 Felix Landau - einer der einflussreichsten Galeristen der USA nimmt Gill für 10 Jahre unter Vertrag und organisiert zahlreiche Ausstellungen. 

1967 stellten Andy Warhol, James Gill und weitere Pop-Art-Künstler wie Roy Lichtenstein oder Tom Wesselmann gemeinsam auf der Sao Paulo 9 Exhibition aus.
1972 zog sich Gill in ein selbst auferlegtes Exil in Kalifornien zurück, um seine künstlerischen Ausdrucksformen weiterzuentwickeln, ohne den Zwängen der materiellen Welt ausgesetzt zu sein. 




Seit 1997 feiert er sein Comeback und präsentiert seine Werke in internationalen Galerien, Privatsammlungen und Museen.
James Francis Gill is considered one of the most important artists of the American Pop-Art scene. Early in the 60´s the Museum of Modern Art in New York included his "Marilyn Triptych" in their permanent collection.
In 1962, Felix Landau, one oft he most influents gallery owners in the USA takes Gill under a 10 years contract and organizes many Expositions. 1967 the famous Biennial of Sao Paulo 9 Exhibit takes place where Pop-Art artists like Andy Warhol, James F. Gill, Roy Lichtenstein or Tommy Wesselmann are represented with their works.
It was in 1972, at the peak of his fame, when Gill retires in a self-imposed exile in California. He wanted to improve his artistic form of expression without material trappings.
Since 1997 he celebrates his comeback and showcase his works in international galleries, private collections and museums.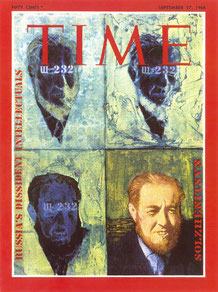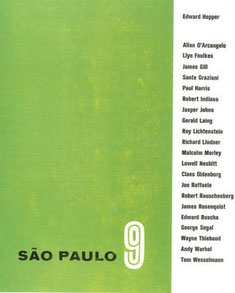 James Francis Gill es considerado uno de los artistas más importantes de la escena Pop-Art americana. Ya en los años ´60 El Museum of Modern Art de Nueva York incluyó su obra "Marilyn Triptych" en su colección permanente. 
En 1962 Felix Landau, uno de los galeristas más influyentes de Estados Unidos, contrató a Gill durante 10 años y organizó numerosas exposiciones con él. En 1962 Andy Warhol, James Gill y muchos otros artistas del Pop-Art como Roy Lichtenstein o Tomy Wesswlmann expusieron juntos en la Bienal de Sao Paulo 9.
Fue en 1972 cuando Gill de manera voluntaria se retiró a California lejos de la escena pública para seguir desarrollando su arte sin la presión del mundo material y el mercado artístico.
Desde 1997 el mundo del Arte celebra su regreso y sus obras se presentan en galerías internacionales, colecciones privadas y museos.